COVID Donation: Lakemba: 05 Sep 2021
It was a memorable event for BMS-NSW. It was beyond my expectation. Until yesterday I don't know so many local community leaders of Australian main stream will be present today in the charity handover program ;
1. Jihad Dib MP, State Member for Lakemba(Labor)
2. Khal Asfour, Mayor- The City of Canterbury-Bankstown.
3. Bilal El-Hayek, Councillor- The City of Canterbury-Bankstown.
4. Gandy Sindyan- Founder Lighthouse Community Support and Multicultural Officer, Campsie Area Police Command
Mr Tony Burke MP (Labor) was supposed to be there but at last moment he missed the program. There was a brief speech from each leader and they all appreciated our (BMS-NSW) generosity. They all are involved with "Lighthouse Community support" for last 10 years. They deliver the needs to peoples house from their warehouse everyday.
Thanks to our EC members who were present in this noble program today- Dr Mamun Chowdhury, Dr Iqbal, Dr EMON, Dr Sheikh Hyder Topu
Special thanks to EMON for a beautiful banner
Thanks to Titu (Ex councilor of Canterbury and Bankstown city council) to arrange this program. He made all this boxes and wrapped them for us and spent hours of time. We did not pay for his cost. He does that everyday for last one month. May Allah bless him. Today I learned something in this country how the leaders of two opposite parties work together for humanity. Topu has done a Video for the whole program which he will share with you soon.
We will give gift voucher of our rest of the money to Bangladeshi families soon
Thanks
Rashid Ahmed
President, BMS-NSW
Please check some video clips of the events:
___________________________________________________________________________________________________________
Here are some photo glimpses of today's donation event in the Railway Parade in Lakemba.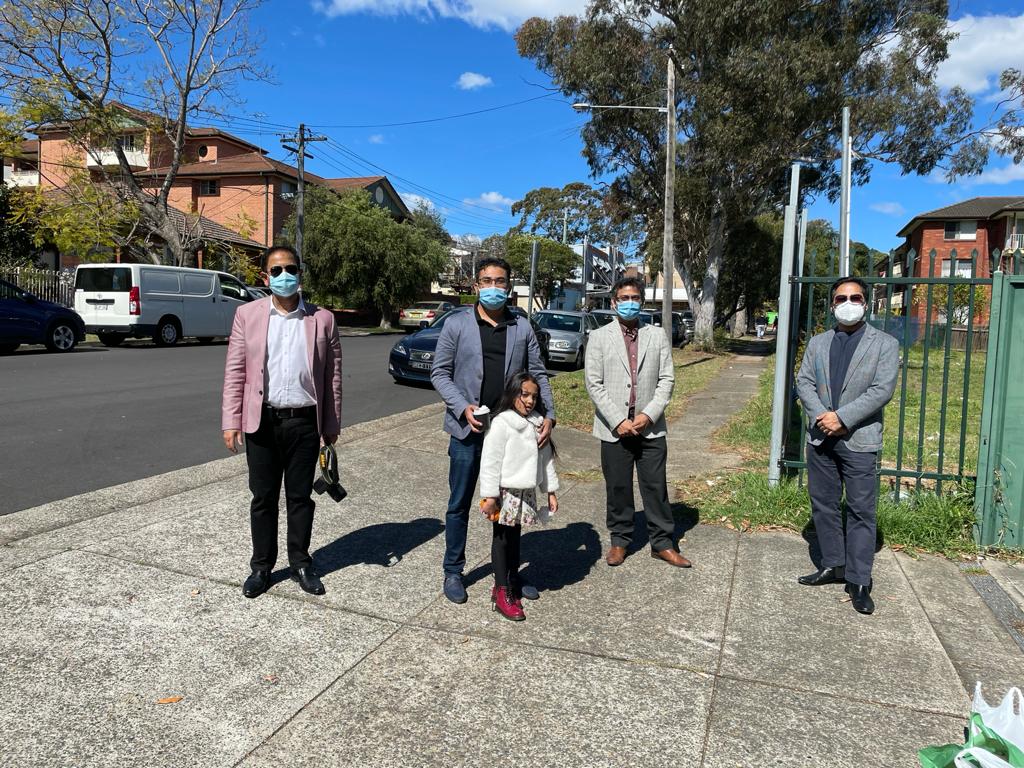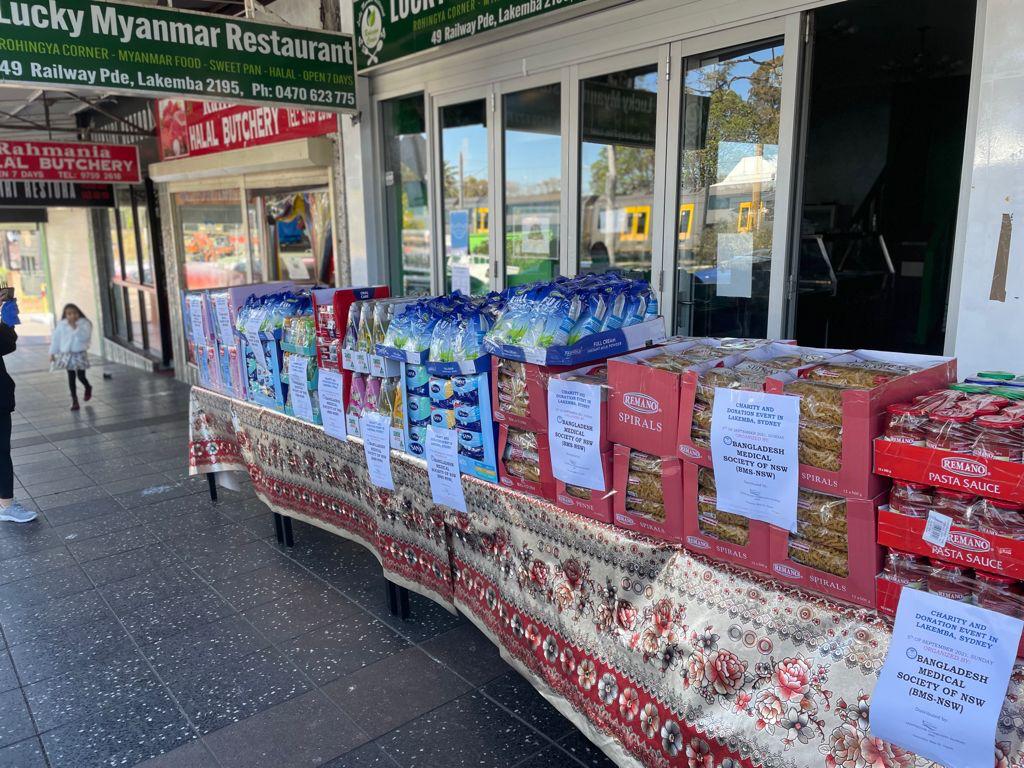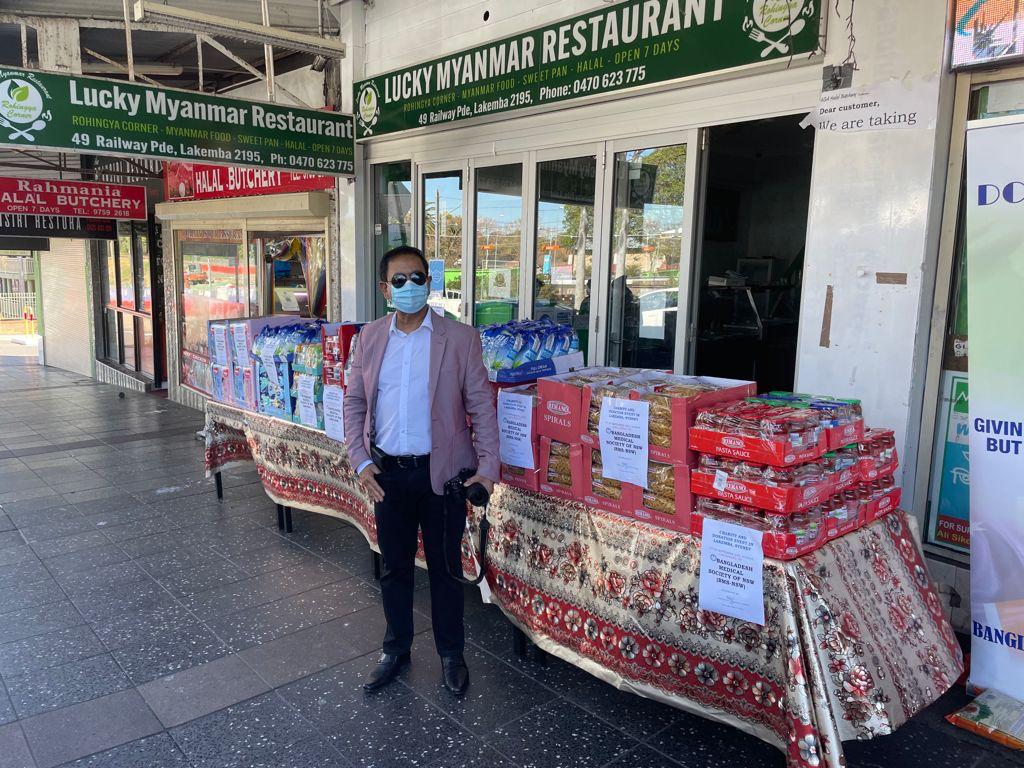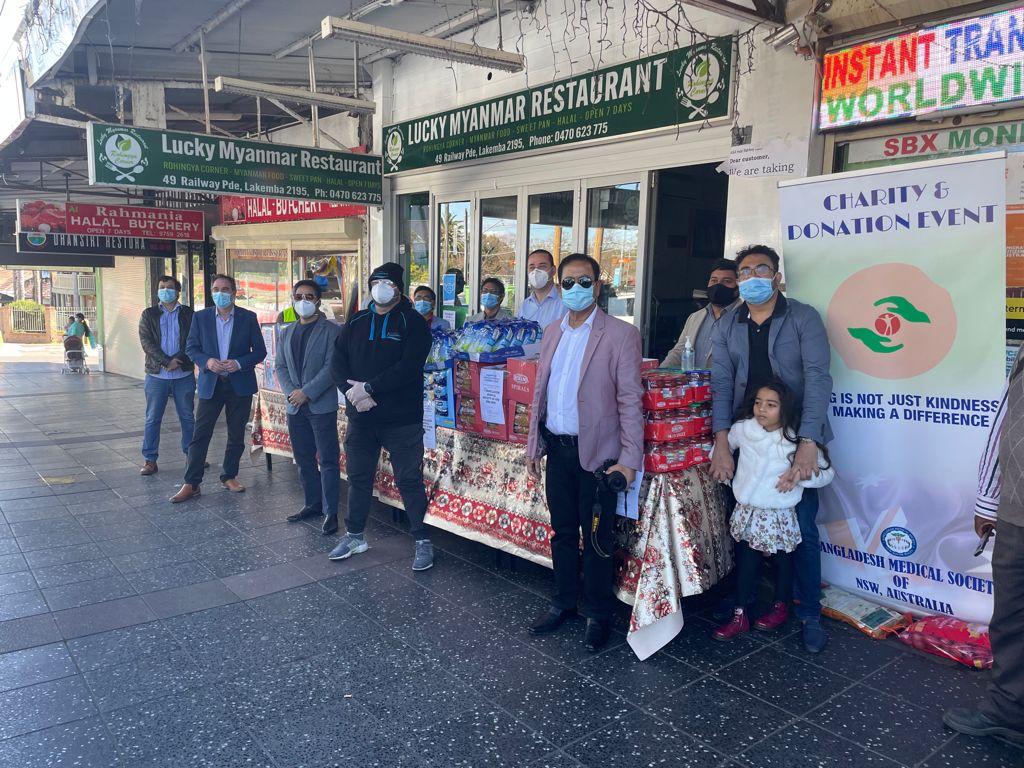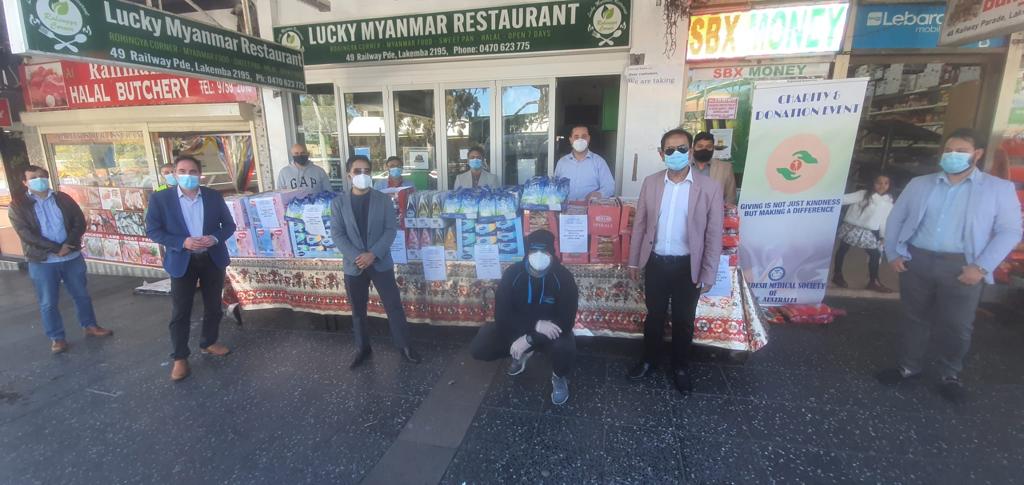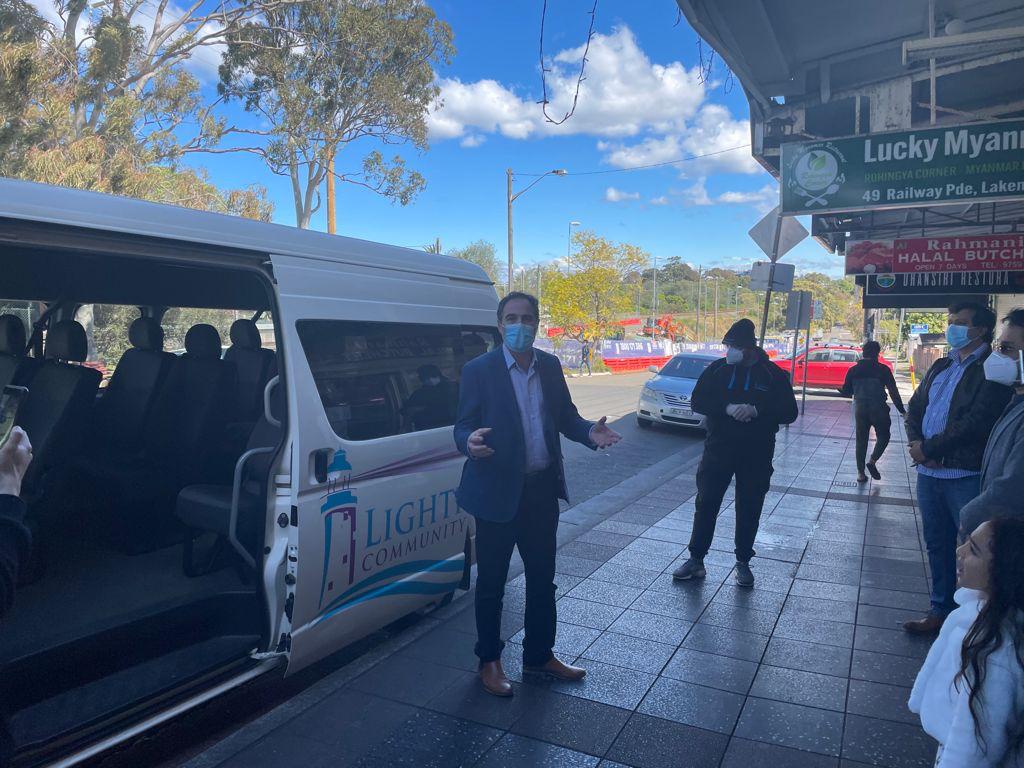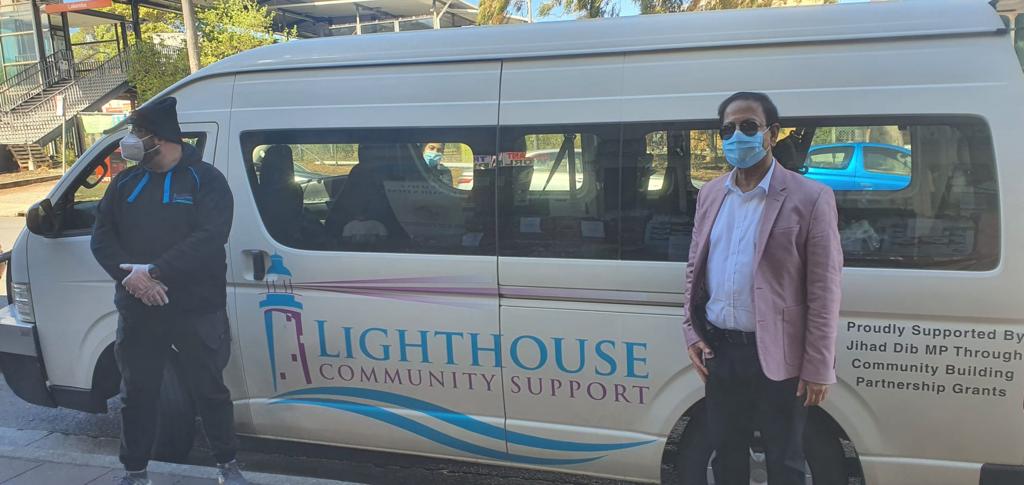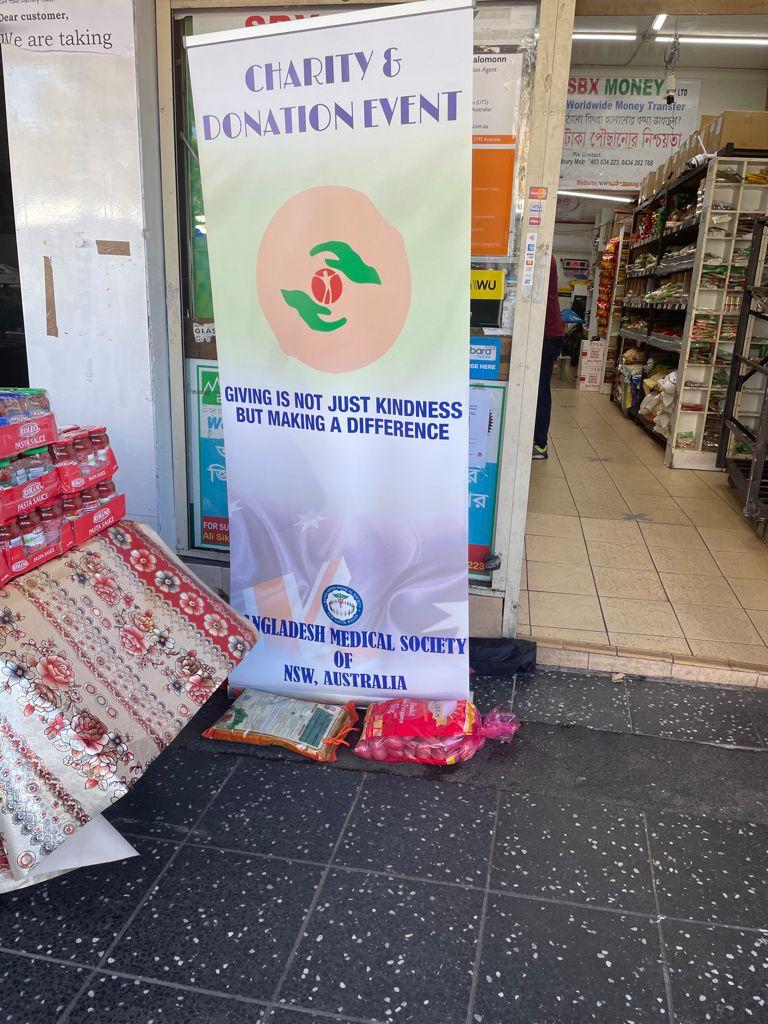 On behalf of BMS, NSW, Rashid Bhai, Mamun Bhai, Iqbal Bhai, Topu & I were present to hand over the purchased gifts to the "Lighthouse Community Support" in the presence of local community leaders. Mr Jihad Dib, local MP, Mr Khal Asfour, Mayor of the City of Canterbury-Bankstown, Mr Bilal El-Hayek, Councillor, Mr Gandy Sindyan, Campsie Area Police Command Officer, and a few more. They have highly praised our thoughts and donation in the current COVID crisis in NSW. A special thanks to Mr Shahe Zaman Titu for his help to make this donation event a success.
The Bangladesh Medical Society of NSW couldn't have come thus far without help from all of you. We vow to continue to help the disadvantaged people in Bangladesh and the local community in dire need.
Once again, thank you all the EC & general members for your generous support to sustain our efforts in making a difference in the community.
Dr Faizur Reza Emon
Cultural & Social Welfare Secretary
BMS- NSW