Don't Miss out !!😃BMS-NSW Family Day Out! Saturday, 26th November 2022 😊REGISTER TODAY !!!

💖💕The Family Day-out is approaching, so is the Publication of Protiddhoni 5th Edition. As we are Celebrating12 years of BMS this magazine will be outstanding. 😃Send your writing , your children's writing/ artworks to get published in this Special Edition. 😊Express yourself in your writing and be a part of this Historical edition. Don't miss out!!💕
Welcome to Bangladesh Medical Society of NSW
Our Mission
To promote the art and science of medicine for the best interests of the community.
To establish good health, good will and the exchange of knowledge among our colleagues.
To deliver consistent and efficient service in health care to the general population.
Our Vision
To incorporate BMS NSW in the professional lives of all doctors – local and IMGs
To participate in various charitable fund raising activities for local and international causes.
To establish a network for doctors,their families and the wider community to facilitate communication and exchange of information.
BMS NSW objectives,policies,and framework have been established in a democratic fashion and will endeavour to continue in the same way
BMS NSW is a non-profit Organisation.
The birth of Bangladesh Medical Society of NSW
Dr. Shareef ud Dowla
Founding President, BMS NSW
The BMS history is a rich narrative of tradition, culture, brotherhood professionalism and camaraderie, Very few doctors migrated to Australia before 1980s…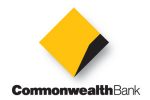 Special partnership arrangement with Commonwealth Bank to support
Bangladesh Medical Society of NSW.
Please contact Rezaul Islam on 0427 056 224 or email: Mohammad.islam@cba.com.au to discuss about property purchase, refinance and equity unlock.