🌹😊Congratulations! Prof Reza Ali and Dr Faizur Reza Emon winning Full Panel in 2023 Election 😊💖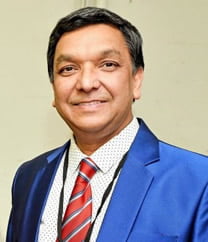 Message from The President of BMS-NSW
Dear all
It is my great pleasure and honour to write this message as President of Bangladesh Medical Society of NSW (BMS NSW). As we all know BMS NSW was established in 2010 by a group of dedicated and enthusiastic doctors. It is an organised, not for profit, non-political, professional and friendly organisation with many members. From the onset, BMS has been assisting newly immigrated doctors from Bangladesh to find employment within Australia. BMS has been involved with different educational and sociocultural activities both locally and abroad. BMS is committed to help local Australian communities and other countries during natural calamities and crisis. It is my great privilege to serve as a president of this prestigious organisation and look forward to working with all of you to make BMS a stronger organisation.
Best wishes for all of you.
Proud to be a member of BMS
Dr. Md Mirjahan Mia
President, Bangladesh Medical Society of NSW
Welcome to Bangladesh Medical Society of NSW
Our Mission
To promote the art and science of medicine for the best interests of the community.
To establish good health, good will and the exchange of knowledge among our colleagues.
To deliver consistent and efficient service in health care to the general population.
Our Vision
To incorporate BMS NSW in the professional lives of all doctors – local and IMGs
To participate in various charitable fund raising activities for local and international causes.
To establish a network for doctors,their families and the wider community to facilitate communication and exchange of information.
BMS NSW objectives,policies,and framework have been established in a democratic fashion and will endeavour to continue in the same way
BMS NSW is a non-profit Organisation.
The birth of Bangladesh Medical Society of NSW
Dr. Shareef ud Dowla
Founding President, BMS NSW
The BMS history is a rich narrative of tradition, culture, brotherhood professionalism and camaraderie, Very few doctors migrated to Australia before 1980s…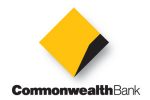 Special partnership arrangement with Commonwealth Bank to support
Bangladesh Medical Society of NSW.
Please contact Rezaul Islam on 0427 056 224 or email: Mohammad.islam@cba.com.au to discuss about property purchase, refinance and equity unlock.