Annual General Meeting (AGM) 2023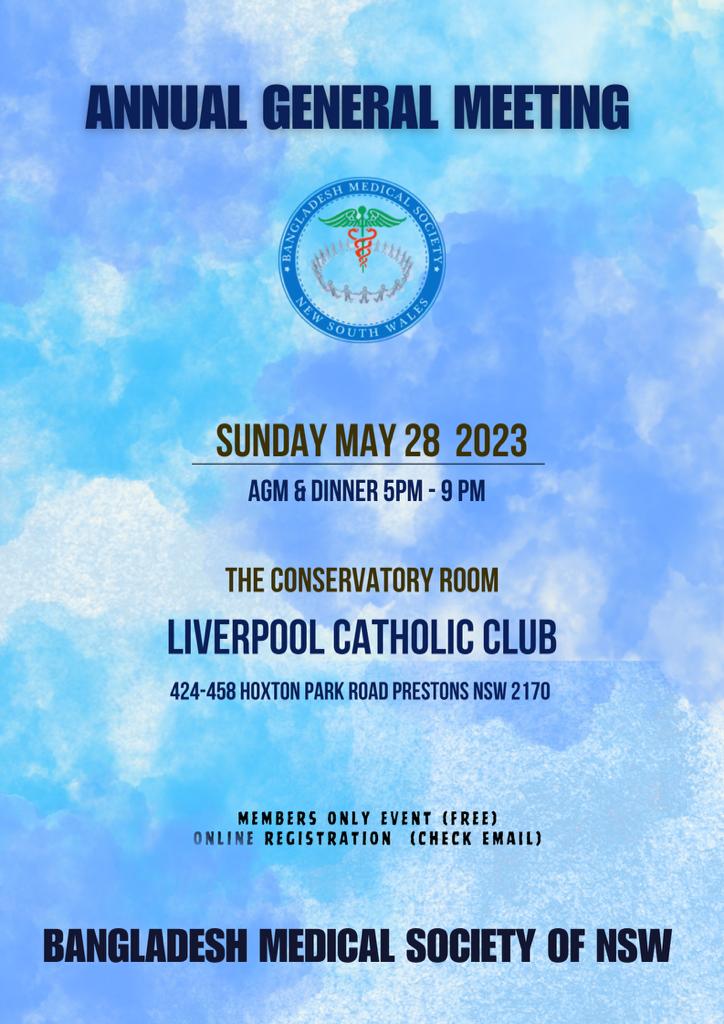 The Annual General Meeting of Bangladesh Medical Society of NSW will be held on the 28th of May, 2023. The AGM aims to inform and facilitate debate over critical matters that have evolved during the preceding year and to discuss/agree on items for the forthcoming year.
Date: 28th of May 2023
Time: 5 PM- 9 PM
Place: Liverpool Catholic Club, Prestons, NSW 2170
It is a member-only event and free for members who have renewed their membership for the current year. The previous committee will introduce the newly elected committee, and the general members can participate in the Q&A session.
The purpose of the AGM is to:
1. Receive the annual report and financial statements of the previous year.
2. Announce the newly elected committee members/officeholders 2023-'24
3. Reconciliation and suggestions for improvement
4. Amendments to policy documents
5. Question and answer
Please register your attendance using the following link,
https://www.eventbrite.com.au/e/631368148127
RSVP by 22nd May 2023